Sermons On Righteousness By Faith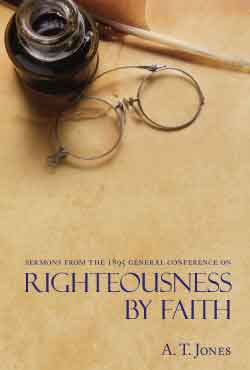 Why are we still waiting for Christ to come? Have we missed something? 118 years ago the prophet of God said that the Lord had sent a most precious message through elders Waggoner and Jones.
The message was to be attended with an outpouring of the Holy Spirit and the loud cry, but the message was rejected. Why? What is the message? It is the message that will prepare a people to perfectly reflect the character of God and usher in the final events of earth's history. It is the message that opens our eyes to behold Christ in a way we have never seen Him before.We see how Christ has already done everything necessary for our salvation, as us and for us. It has already been done. Receive it, accept it, and let it manifest itself in us, and anything that could possibly stand between us and God is swept away. Too easy? Too good to be true? No!
The message was rejected all those years ago, and the fourth angel of Revelation 18 was sent back to heaven. But now the message has been brought to the forefront again. What will you do with it?